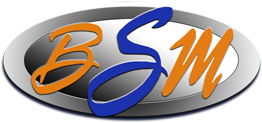 Broadway Sheetmetals
1984 Ltd
Home / Access Doors / Bullock Access Panels / Bullock AP3 Access Door



click to preview


Code:

AP3


Manufacture's Link






Unit Price: $23.00





Bulk Price: $20.80*




*Unit price for 10 units or more




Quoted prices excludes GST

Features

Specifications

Related Products

Bullock accoustic access panels, with saftey chain, are designed to be used as an easy re-sealable way of gaining access to rigid air conditioning ducts and conditioner housings for equipment maintenance and cleaning purposes.

Equipment such as fire dampers, smoke and volume dampers, variable air volume units (VAV), duct heater coils and filters can all be accessible for compliance with building code standards.

Available in a variety of sizes.

Frame: Made from press formed galvanised steel 0.8mm - 1.0mm with 2 cam locks.

Panel: 2-piece press formed 0.6mm - 0.8mm galvanised steel.

Seal: 1 piece heat welded PVC compression gasket formed to ensure an airtight seal.

Locks: 2 galvanised steel sash fasteners. Combining a specially designed hook and cam system to give an airtight seal between the panel and the frame.

Insulation: Thermal and acoustic 25mm fiberglass insulation is sealed air tight within the sandwich panel via the PVC seal.

Saftey Chain: Attaches to frame and panel.

Shipping Weight: 9.5 kg per Box. 10 Units per box.




A x B

= 284 x 194


C x D

= 238 x 147


E x F

= 203 x 114




Notices

Photographs, pictures or graphics are indicative only.
Specifications subject to change without notice.
All prices exclude freight and GST and are subject to change without notice.
Availability subject to change without notice.