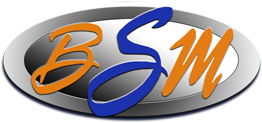 Broadway Sheetmetals
1984 Ltd
Information Gathered
Broadway Sheetmetals may gather three types of information about users: (1) data gathered through tracking information obtained mainly by summerising pages viewed throughout the site; (2) data that users provide when purchasing an online product; and (3) data that users provide when requesting information about products or services. Our purpose in collecting this information is to provide customized services and content that are relevant to your specific needs and interests.
Broadway Sheetmetals, and its employees, endeavor to protect your data and information from disclosure to any third party. Although we use available technology to retain and protect this data and information, due to the nature of Internet communications, we cannot guarantee or warrant that your transmission is absolutely secure.
Transfer of Data
Broadway Sheetmetals will not provide e-mail addresses or other customer information to any non-Broadway Sheetmetals organization. Broadway Sheetmetals will not sell, rent or lease to third parties the personal information we collect online from you.
Security and Integrity
Broadway Sheetmetals is committed to ensuring the security and integrity of your information. We have adopted reasonable physical, electronic, and managerial procedures to safeguard the personal information you provide to us online. These procedures protect the information against unauthorized access or disclosure, loss or misuse, and alteration or destruction. They also help ensure the information is accurate and used properly.